Call Us Today for Top-notch End of Tenancy Cleaning Services
Manage your End of Tenancy Cleaning with Us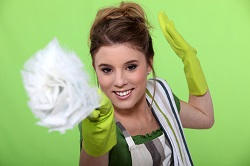 Moving home is an exciting process. It sees you are leaving not just a building behind for a new one, but your way of life. Things will change dramatically so your transfer from one address to another will be a huge change. You will be trying to improve your life, which can be done in multiple ways. You may be gaining access to important features or more space. You might be moving so you are closer to certain places and people, you can do it just to live in an improved home and so on. Each of these things is worth the work of a removal, but it can be tough to manage it all. Things become especially difficult when you have to complete end of tenancy cleaning. Managing a move and a complete clean of your home can seem impossible, but one call to

will give you the help of Cleaning Lady London.
We are a top cleaning firm who can assist with your end of tenancy clean. We can give you advice and tips when you call us for free, so that you can be better prepared for the process. Our information should give you a stronger understating of what you have to do, what you need, how to manage things, how long the process can take and so on. Our operators will be able to answer all of your questions, ensuring that you are ready for your move out cleaning.
End of tenancy cleaning will be simple with our support. We offer a myriad of services that can mean you don't have to lift a finger for the process. We can tell you about all of these over the phone, so you can determine what you need. We are a cleaning firm who can assist you whenever you need. We can send as many cleaners as you require and help as often as you need.
Our end of lease cleaning in London is very easy to book because of the quotes we use. You tell us the services you want and we will offer an estimate that reflects all of this. This will quickly let you see if we can do exactly what you need and at what price. Our quotes don't cost anything and need no obligation, so you are free to reject any offer and work on a new one.
We have a large team of end of tenancy cleaners at our disposal so that we can deploy to your home. Each one is a trained and experienced, so they are capable of tackling any chore you have. They will bring all the best cleaning equipment so that they can do every task carefully, swiftly, thoroughly and safely. Our team are flexible and will work with you to get the results you desire. Our end of lease cleaners team are trustworthy and friendly, so you can relax with them working in your home. They are accredited and professional, so you can expect a high-quality service.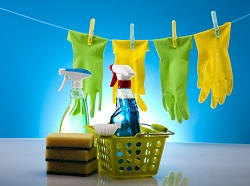 Our expert cleaning team can tackle every end of tenancy clean challenge they face. They will sanitise bathrooms and kitchen, wipe windows, vacuum the floors, help sort items, throw away litter, polish items, arrange goods and much more. They can help with whatever you need and do as much as you would like. Our team can work independently, so you can let them get to work while you see to other matters. This means we can take care of all the cleaning work while you focus on your move.
If you want help with your end of tenancy cleaning, call Cleaning Lady London today on

.